Dry eyes can be cured if you consult an eye doctor or optometrist. When the layer of tears dries up the eyes become heavy, there will be redness, burning sensation, itchy eyes, and much more. Dry eyes can be caused due to aging, smoking, contact lens, menopause, medications, and many other reasons. Dry eye is a chronic condition, and you can go for dry eye treatments that can make your condition much better.
Natural dry eyes treatments
1) Castor oil
Artificial tear drops contain castor oil. Castor oil helps to reduce tear evaporation in the eyes. You can use such eye drops for your dry eye treatments, but you must consult your doctor to get the right mediation.
2) Supplements
Increase your Omega-3 supplements in your diet can help you to avoid any kind of inflammation. You can also take fish oil supplements which will benefit you. Vegetarian people can take flax seeds. Eating foods rich in vitamins and fatty acids can help to reduce your dry eye problems. Increasing your water intake can also help with dry eye treatment. You need to keep your body hydrated.
3) Massage
You can clean your eyelids with baby shampoo as it is mild and it does not have any harmful chemicals. Gently, with your fingertips massage, do not apply any force. It will help to get an instant relief from your dry eye symptoms. You can even keep a warm wet cloth on your eyes to get a complete relaxation.  Stress on your eyes can create some eye problems and you should avoid working on screens for hours if you have such eye issues.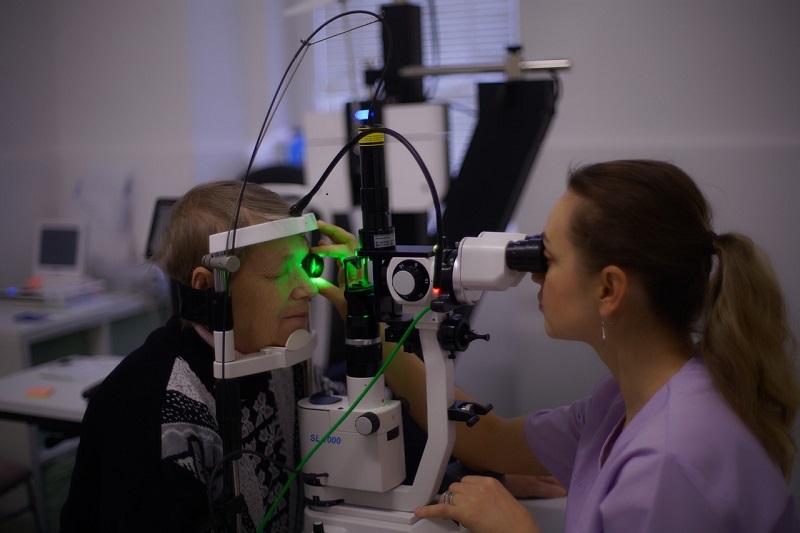 Other treatments
1) Artificial tears eye drops
Artificial tears eye drops have long-lasting lubrication. It creates a watery layer on your eyes which makes your vision clearer. You may feel blurry vision after taking the drops, but after a few minutes you will be able to see clearly. So, you can use such drops for dry eye treatment.
There are different types of dry eyes and according to the category; you will need to take drops. If you don't produce enough tears, then you need to go for tear eye drops or if your water evaporates easily then you need to go for evaporative dry eye drops. So, consult your doctor to get the right medicine.
2) Steroid eye drops
You can use a Steroid eye drop for a short period. Inflammation caused due to dry eyes leads to burning sensation, itchiness, and redness. Steroid eye drops help to cure dry eyes much better than artificial tear eye drops.
Your doctor should know about your medical history and then prescribe steroid eye drops as they have side effects. For dry eye treatment, steroid eye drops cannot be taken without prescription because you can suffer from major eye problems if you use such drops for a longer period.
3) Punctal plug
A punctual plug is a sterile device that is small which is inserted in the small opening of tear ducts. The duct is in the inner corner of the lower and upper eyelid.
After inserting the plugs, the tears remain on the eye surface and the eyes don't get dry. Symptoms of dry eyes reduce as the watery layer remains in the eyes, though water can evaporate. If the punctual plugs cause discomfort, then you can consult your doctor to remove it. It is advised to insert them with the help of the doctor, so no harm is done to the eyes.
Dry eyes treatment can be done after a few tests are performed by the doctor and diagnosis is done. Dry eye treatment can be simple and easy if the condition is in the earlier stage.