As it is said, "A good health is the best wealth". Same goes with websites, as a website having good health generally performs better compared to its feeble counterparts. WordPress plugins act as energy boosters for a website.
Gone are those days when you need to have big hoardings to promote your business to engage the audience. With everything connected digitally now, Internet marketing is the clear winner amongst the various techniques of boosting your business.
The basic and preeminent part of any online business is to have its online presence with a simple yet powerful website. If you think it's an onerous task to add or modify the content and another website ON page factors, you're definitely mistaken.
WordPress is a one-stop solution to all your worries. You don't need to have a vast knowledge about coding to get the best out of your web pages. WordPress plugins will do the job for you.
Here we have compiled a list of top 5 must have WordPress plugins
1. Yoast SEO
Without any doubt, Google is the prime source of web traffic. Better the SEO, higher will be SERP ranking. Just to make this as easy as pie, Yoast has some amazing features that will improve the SEO of your website.
Much like Google, Yoast focuses on a keyword and notifies you to utilize it aptly. Yoast makes the best use of images and text to give you maximum benefit from the SEO perspective.
2. Google XML Sitemap
It is important to index content you publish on your website. Earlier, it was done manually by creating a sitemap, then submitting it. Now, with Google XML Sitemap plugin, we can automatically generate sitemap making it uncomplicated for indexing.
3. WooCommerce
If you're an E-Commerce company, install this awesome WordPress plugin without any second thought. From categorizing to shipping, woocommerce has every solution to your online store management. You can track orders, manage stocks, add payment methods and many more features easily.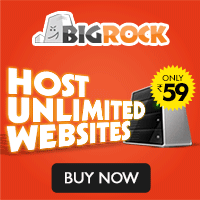 4. All in one schema.org – Rich Snippets
Google, timely introduces new and improved features for a transparent ranking algorithm. Recently, Google has started giving much priority to snippets. Snippets are images, star ratings, working hours, reviews etc. that are displayed in Google SERP.
The snippet is an effective way to notify your page on a search result. Snippets help you to achieve an improved click-through rate as compared to normal search results. All in one Schema.org, you can customize your information to be displayed quite easily. This amazing feature certainly helps your website to rank higher.
5. Social Icons
Undoubtedly, social media is the king to marketing. To rule the market, you need to have a strong social media share. Over the last decade, social media has grown rapidly.
Social icons are one of the most popular WordPress plugins that display social media icons on your website effectively. Via widgets or shortcuts, you can add social media icons on your webpage. Icons can be resized, squared or customized in any shape and size.
These were some of the must-have WordPress plugins that will not only help you to achieve a better ranking but also make your work quite effortless.